Our Teams
We see success being founded upon nurturing relationships, challenge, support and high expectations; and encourage an ethos of creativity, expression, dedication and achievement in each and every school, securing the best outcomes for all those in our care.
Schools are led locally by those who know their students, staff and communities best; their headteachers and local governing bodies. Staff are motivated, well-managed and well-led; with clear opportunities for career progression and development within the MAT. We all want to imbue our children and young people with a lifelong love of learning and strive to provide quality education in a caring environment at the heart of the local community.
At the trust, we are 'better together'.
Members
Members
Our members are the conscience of our trust, ensuring that we all remain true to our aims and objectives. They are able to hear viewpoints from any individual within Learning Partners and they hold the trustees to account for the strategic operation of the trust. They appoint the trustees and have the power to remove the trustees if necessary. They also appoint our auditors and meet twice a year. Members do not sit on any other committees.
Fiona Boulton
Fiona has been Headmistress at Guildford High since September 2002. Prior to that she was Deputy Head at Guildford High for 5 years.
Fiona grew up in Guildford where she was a pupil at Boxgrove Primary School. At age 11 she was offered a place at Guildford County School, which was then a Grammar School. Before she could take up the place her family moved to Kent, where she attended the local Comprehensive school. She is keen to finally be involved with Guildford County School.
Guildford High is a member of United Learning, it is a Teaching School and Fiona is a National Leader of Education. She firmly believes that schools working in collaboration are stronger than schools working in isolation and is very supportive of the idea of the trust. She hopes to bring some of her experience of cross-school work to the table.
Gareth Hicks
Gareth was a parent governor at Boxgrove Primary School from 2009 until 2017. He has two children, currently in education. Gareth feels privileged to be able to take an active part in the continued success of the trust.
Donald Hirsch
Donald became a member of the trust having served as Vice Chair at Guildford County School. He is a former journalist and international policy consultant, who was Poverty Adviser to the Joseph Rowntree Foundation for the ten years prior to joining CRSP in 2008, where he is Director of the Centre for Research in Social Policy.
He played a central role in establishing A Minimum Income Standard for the United Kingdom, using CRSP's ongoing research methodology showing what incomes households need for an acceptable standard of living as agreed by members of the public. He now leads that programme and associated projects studying income. He also plays a prominent national role in commenting on the adequacy of the public welfare system, and on poverty trends.
Stephen Ravenscroft
Stephen is a Partner at law firm Stone King, who have offices around the UK. He leads the Education Team and has specialised in charity and not-for-profit law since qualifying as a solicitor in 1997.
Stephen has been involved in the academies programme since its inception back in the early 2000s, initially advising on the "type 1" failing school projects. He has acted on the conversion to academy status of over 170 maintained schools of all types, including community, faith and alternative provision schools.
Stephen has been instrumental in developing some of the larger multi academy trusts. This experience of building trusts from small entities to quite complex and sizeable organisations has given him insight into the legal issues and the organisational and strategic challenges which may lie ahead.
Stephen's particular expertise surrounds governance structures of multi academy trusts, drawing on his charity law background. This experience includes a detailed understanding of the relationships between academy trusts and their trading subsidiaries. He has particular experience in dealing with the establishment of academies within the faith sector and has acted on a significant number of academy conversions within Surrey.
Stephen is recognised as a leader in both education and charity law by Chambers and Legal 500. He has recently stepped down as a member of the Executive Committee of the Charity Law Association having served on the committee for 9 years. He is a governor of two schools and sits on an Academy Strategic Board for a Catholic Diocese.
Linda Wilding
Linda Wilding (ACA PhD, with a background in private equity), is one of the most experienced non-executive directors on the London market. She has held board roles in the life sciences, pharmaceutical and consumer products sectors. Linda is Chairperson of Governors for Schools, a charity to recruit, train and promote excellence in school governorship in the UK. Educated at an inner city school in Liverpool, Linda is passionate in her belief that great education offers essential opportunities to all students. Previously a trustee of Guildford Education Partnership, Linda now joins as a member of Learning Partners.
Trustees
Learning Partners is governed by a board of trustees. The board of trustees provides a strategic overview of the running of the trust, support the executive team and ensures that all schools in the multi-academy trust are well-governed. We believe that trustees should be appointed for their professional, educational and governance skills. All trustees have the interests of every member school at their heart.
Governance Leaders Group
A group of governance leaders, comprising of all Chairs of Governors, and Chairs of Commitees of the Board, meet every term to improve the effectiveness of governance.
Details of all leaders can be found on our Governance Arrangements page
Headteachers
Learning Partners puts the education of young people first, driven by the headteachers' group, which comprises the head teachers, or head of school, from member schools. The group drives the school improvement and academic strategies of our trust, monitoring standards and ensuring optimum collaboration between schools to enhance education and best practice in school management.
Alison Fitch and Rebecca Stacey
Boxgrove Primary School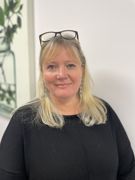 Boxgrove is a large three form entry school in Guildford and over 630 children attend the school, where Alison and Rebecca share the headship as Co-Heads.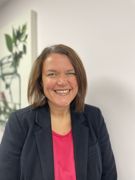 Rebecca has worked in education for over twenty years and has been headteacher at Boxgrove Primary School for seven years. Rebecca is passionate about inclusion, having worked as an Inclusion Officer in a previous role. She is also an advocate for flexible working and the huge benefits that this model can bring to an organisation, having worked with the DfE to produce materials to promote leaders and teachers working in this way.
Rebecca says that being a headteacher is a massive privilege and she absolutely loves her role and the community she serves.
Kate Carriett
George Abbot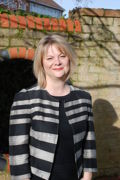 Kate trained as a secondary music teacher in Birmingham and led two music departments in Warwickshire and Staffordshire before moving on to become a Head of Year in Croydon.
From there Kate moved into senior leadership in Surrey before becoming a headteacher in 2011. Kate has now been headteacher at two secondary schools within the trust.
George Abbot is one of the largest schools in the country, so Kate's expertise has developed in all matters personnel, legal, leading change on a large scale and continually improving teaching and learning.
George Abbot is a longstanding SCITT provider (school-centred initial teacher training), and partners with South Farnham Educational Trust (SFET) in the delivery of the early career framework, specialising in the delivery of the early career teachers secondary framework.
Steve Smith
Guildford County School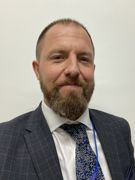 Qualifying as a Geography teacher in 2001, Steve spent eight years honing his craft in the classroom. During this time and as an academic at heart, Steve gained a masters degree in Educational Leadership.
Away from schools, Steve has held fellowships of the Royal Geographical Society and the College of Teachers and whilst working has led on teacher induction, careers education and served as a governor of three secondary schools.
Qualifying as a Mountain Leader in 2007, Steve has also led and delivered all three levels of the Duke of Edinburgh's Award Scheme and he has a passion for learning outside the classroom, contributing in any way that he can to the wider life of the school.
In 2009, Steve began a new role as Head of Geography, before moving into the first of two assistant headships in 2011. In 2014 Steve successfully completed his national professional qualification in headship (NPQH). Four highly successful years at County followed, with Music, Sports and an ever-growing co-curricular programme, growing hand in hand with its increasingly strong reputation for academic excellence. Steve was appointed interim Head of School at County, in May of 2018, a role which was then made permanent in 2019.
Steve is now the ninth headteacher since County's inception in 1905, and has a strong desire to dedicate himself to its onward success effectively serving with enthusiasm, pride and professionalism.
Lucy Ryder and Rona Mackie
Guildford Grove School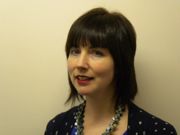 Lucy has worked in three mainstream schools in Surrey since qualifying in 1993. Her first class had children with additional learning needs and partial hearing loss. It was this experience with statemented pupils (as they were termed in 1993), that piqued her interest in special educational needs and disabilities. Very early into her career, Lucy welcomed the opportunity to take on the role as SENDCo in addition to her class teacher role.
Lucy carried on her role as SENDCo into her next post where she was also the KS1 leader. Her interest in leadership grew over this time and in 2001 she successfully answered a Deputy Headship advert at a newly opening school in the Park Barn community. This was Guildford Grove Primary School where Lucy has worked ever since.
Lucy spent 18 years as deputy headteacher and SENDCo and also gained SLE status (specialist leader of education), and was lucky enough to able to work closely with SENDCos in other schools locally that needed support.
In 2019, Lucy stepped into the acting headteacher role to cover Rona Mackie's maternity leave. Little did she know that she would end up taking the Guildford Grove community through a pandemic! Lucy is now co-headteacher at Guildford Grove alongside Rona and finds every day varied, exciting and rewarding. The pupils keep her very grounded and one was even at pains to tell her that she was "just half a headteacher!"
Alastair McKenzie
Kings College Guildford
Fullbrook School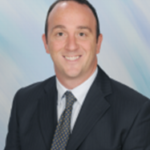 Amanda Pedder
Loseley Fields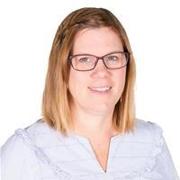 Amanda has been working in the primary sector in Surrey for over 25 years. Throughout her career, Amanda has had a keen interest in personal development and in particular championing those children disadvantaged and vulnerable.
In her early career she developed an expertise in personal and social education, working with the local authority to write high quality sex and relationship education schemes of work for schools to use across Surrey. She is also an experienced coach and mentor supporting teachers and leaders in developing areas of their practice including leadership development and managing pupil behaviour. She has been a designated safeguarding lead for two decades and has a wealth of knowledge about safeguarding.
Amanda successfully achieved her national professional qualification for headship (NPQH), in 2003 whilst working as a deputy in another school within the trust. She has worked as headteacher of Loseley Fields since October 2018 where she has helped stabilise staffing and drive improvement across the school through rigorous curriculum development.
Debbie Brown
Northmead Junior School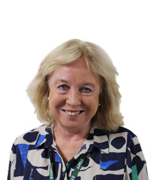 Debbie has many years experience working in mainstream Surrey schools as a class teacher, Deputy Head and now as Head Teacher at Northmead Junior School.
Throughout her career she has developed a genuine desire to promote inclusion and support for all children to achieve their potential, no matter what their starting point.
She believes a school should offer a broad and challenging curriculum which engages all children and fosters a love of learning for all for now and in future life.
Gavin Dutton
Pirbright School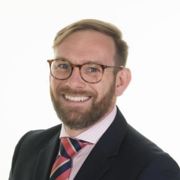 Gavin grew up in Surrey and spent his entire teaching career in the local area. He has a passion for creative learning and ensuring that primary aged children receive experience led learning which is purposeful and physically active.
When not in school he can be found either at the rugby or the theatre and these two passions influence his activities at school. He became the headteacher at Pirbright in 2015.
Kate Collins
Sandfield Primary School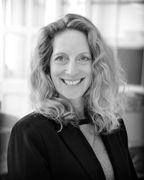 Kate has enjoyed a varied teaching career working across many different settings; from 5-form entry junior schools to three-form entry primary schools located in Tower Hamlets, Dorset and Surrey. She has taught from reception to year 6.
Maths has always been an area of specialism, with Kate attaining a Post Graduate Certificate in Mathematical Education from Brunel University, as well as being a lead maths teacher across Surrey, leading training in schools on both maths and assessment.
Kate achieved her national professional qualification for headship (NPQH), in 2014 and used these leadership skills in her deputy headteacher role at Boxgrove Primary School and, since February 2019, as the headteacher of Sandfield Primary School.
Kate's vision for education is to inspire children to love learning, through a rich, engaging, creative and broad curriculum.
Michelle Dutton
Shalford Infant School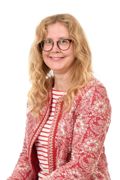 Sarah Carrington
Stoughton Infant and Nursery School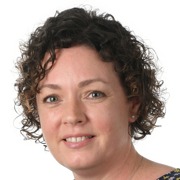 Sarah qualified as a primary teacher in 2002 and spent 16 years at the same school undertaking a variety of roles from subject leadership, Assistant Headteacher with responsibility of Key Stage 2 and in the latter years she was the school's SENCO and Deputy Headteacher.
Sarah also worked as a specialist leader in education (SLE), supporting schools with initial teaching training and provision for special education needs. The SLE role progressed into two secondments as an Interim Headteacher which was a fantastic professional development, alongside the national professional qualification for headship (NPQH), for her current role as Headteacher at Stoughton Infant and Nursery School.
Executive Team
Our executive team supports headteachers and schools deliver an excellent standard of education across the whole trust.
Through partnership, systems leadership and shared accountability, the team establish the trust's ways of working; implementing systems and structures which benefit children's education, deliver smooth financial operation and improve school performance by investing in training and mentoring school staff.
Jack Mayhew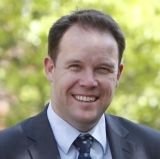 Jack Mayhew brings significant experience of school leadership from both the secondary and primary sectors to his CEO role at Learning Partners. Jack founded Athena Schools Trust, as Executive Headteacher, and led the merger with the 7 schools of Guildford Education Partnership in 2021, forming Learning Partners Academy Trust. A teacher for more than 20 years, involved in school leadership for over half that time and a head, of one description or another, for almost 8 years, across three different schools, he is pleased to lead the trust with like-minded individuals and schools seeking a collaborative multi-academy trust model.
Jack has experience of school leadership in a variety of contexts and varying educational stages. He has experience of forming a multi-academy trust team before joining Guildford County – a school he led to outstanding Ofsted status in 2017.
Leading schools where children thrive is Jack's modus operandi for Learning Partners, where schools have a shared vision for education of being 'better together'. The best way to face the challenges facing schools in the current climate is through collaboration, honesty and high expectations.
Patrick Overy
Patrick is the Chief Financial Officer for the trust. Patrick was previously School Business Manager for Guildford County School and brings a wealth of knowledge to the trust from previous roles, including as an Operations Manager within the electronics industry and, as a volunteer, as the vice-chair of a national youth organisation. Patrick trained as a Civil, Structural and Environmental Engineer.
Patrick is an accredited School Resource Management Advisor and provides support to schools on behalf of the Department for Education to assist them in making the most effective possible use of resources.
Patrick's role is to ensure that the trust provides effective support to our schools, enabling them to offer the best possible learning experiences for children and young people.
Andrew Roach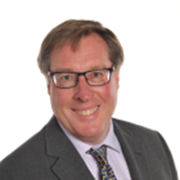 Andrew is the Director of Education for the trust. Andrew has significant experience of secondary school leadership including a number of years as a Senior Deputy Headteacher in a large north London comprehensive. In addition, he has been a facilitator for the National College of School Leadership delivering LfTM, Leadership Pathways through the Institute of Education and most recently as Lead Facilitator for STSN's NPQSL programme. He is also an on-line facilitator supporting the NPQ suite of courses. Andrew is currently delivering the ECF in George Abbot School's role as a Regional Delivery Partner on behalf of South Farnham Teaching School hub and acting as the Appropriate Body for all secondary ECTs.
He has been a Leadership Development Advisor of the Fast Track and the Accelerate to Headship programmes. Between 2016-21, he was employed as the Director of the Teaching School alongside his role as Director of Education.
Areas of expertise: Provision and delivery of school-based and external training. bespoke workshops and training programmes. Coaching support, career consultations and interview support for Deputy Headteachers and Headteachers.
Jo Jones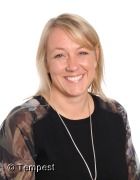 Joanna is the Director for Initial Teacher Training (ITT) and since joining the trust has supported graduates into the teaching profession. Joanna has twenty-five years of experience teaching and leading primary schools in London and Surrey. In more recent years she has also worked as an national professional qualification for headship (NPQH) assessor and facilitated the work of Surrey's Primary Headteachers' Phase Council.
School Improvement Team
Graham Tuck, Director of Secondary Education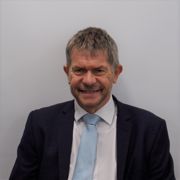 Graham is our Director of Secondary Education. Graham has had thirty years experience teaching and leading in secondary schools, including five years as a Head of English and ten years of successful secondary headship. Graham was also a School Improvement Partner and National Challenge Advisor and worked in school improvement for various local authorities. Graham was a lead inspector for Ofsted for a number of years before moving to the Oasis multi-academy where he worked as a National Director responsible for strategy and innovation.
Kathryn Krynicki, Director of Primary Education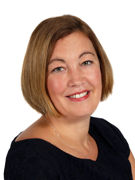 Kathryn has worked as a classroom teacher in the primary sector teaching for all ages between Nursery and Year 6. Alongside this role in the trust, Kathryn is also a serving headteacher with 11 years headship experience, she has extensive experience of school academy trusts and school leadership.
Kathryn is an accredited NLE and has had the privilege of working with a variety of schools across the South East region in supporting them with varying aspects of school improvement.
Kathryn works to support governing bodies within both the maintained local authority and academy sector cross phase to include primary and secondary.
Kathryn has worked as part of the school improvement team since 2020 and has been able to visit all the schools within the trust, to work with leaders, teachers and staff teams to help them develop the curriculum offer for the trust's learners.
Alongside her school improvement team colleagues, they aim to support the trust's schools with providing the very best education they can, for the children they serve. They do this via bespoke school improvement work and professional development.
Rachel Hughlock, Primary Practice Development Lead
Rachel has worked for the trust since 2016 in her role as Primary Practice Development Lead. She has over 20 years of experience working in education as a teacher and acting Deputy Head.
Rachel is passionate about improving teaching and learning and improving standards of attainment within our schools. She provides strategic support for senior leadership teams as well as providing support for teaching and learning across both our primary and secondary schools. As part of her role, Rachel also delivers CPD to both teachers and trainees.
Hannah Cover, Primary Practice Development Lead
Carol Pearce, School Improvement Advisor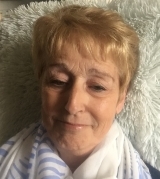 Carol has been supporting the trust since September 2018, adding a wealth of educational leadership experience to the team. Her passion is to support school leaders, including governors, to be the best they can be; continually improving the provision they offer their children so that they thrive.
Carol's experience includes being a teacher across the entire age range (Nursery through to Secondary), Headteacher, Service Leader for Education Standards within a local authority, School Improvement Partner, a National Leader of Governance, a Trainer delivering National School Leadership Programmes and a Trainer in Neuro Linguistic Programming.
Central Operations Team
Jo Coles, HR Manager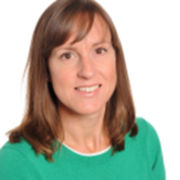 Jo is a Chartered Member of the CIPD (Chartered Institute of Personnel and Development), is a Prince 2 Project Management Practitioner, a certified workplace mediator and Mental Health at Work First Aider.
Jo joined the trust in 2017 having previously worked in Human Resources in the NHS for 20 years. Jo is experienced at providing best practice HR advice and delivering HR related initiatives such as employment law related matters, complex employee relations cases, change management processes, policy development, recruitment and retention initiatives and workforce planning.
Suzy Wright, HR Assistant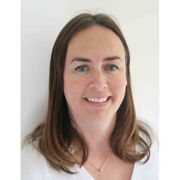 Suzy has worked for the trust since February 2019. She has over 15 years of administration experience and has worked within the education sector since 2014. Suzy has a BA Hons in Business Administration.
In her role as HR assistant, she provides HR administration support to the trust's central team and the HR Manager. She is responsible for providing support with HR record keeping, recruitment, contractual management, compliance and HR metrics. She provides a professional and approachable response to queries from staff within our schools
Sarah Allen, Finance Manager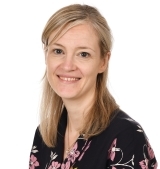 Sarah is a qualified accountant who joined the trust as Finance Officer following four and a half years as School Business Manager at Shalford Infant School. Prior to this she worked as a Financial Controller and has over 15 years of commercial finance experience gained in the private sector.
Sarah believes great financial management can help the trust deliver the best outcomes for its children.
Tina Norris, Finance Assistant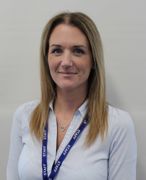 Tina has recently jointed the trust as a Finance Assistant. She has 13 years accounts experience across the private and education sector.
In her role as Finance Assistant, Tina is responsible for financial administration, accounts payable and receivable, carrying out month end and year end processes.
Gaby Sutton, Senior Administrator and PA to CEO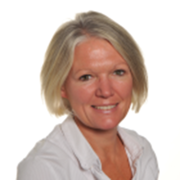 Gaby first joined the trust as a Food Technology Technician at George Abbot School in 2014 before taking the role as administrator within the central team. She holds an honours degree in French and Italian and prior to a career break she was a Sales, PR and Marketing executive.
Gaby is now PA to the CEO and also responsible for the communications and marketing of the trust. Gaby loves visiting the schools and is always delighted to support them in their marketing and communications strategies. As well as supporting Jack, Gaby ensures the trust office is organised and efficient to allow the team to provide a high service to all of our schools.
Ashley Stapledon, Operations Coordinator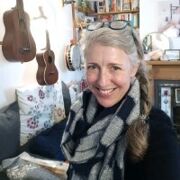 Ashley joined the trust in 2022, as the Operations Coordinator in the Central Operations Team. She has a background in both the education and corporate sectors, and has worked in a variety of industries, including IT and Pharmaceuticals. Her role is to support the trust's schools by providing clear, useful information and guidance to School Business Managers and Leadership Teams, enabling them to access any support and information that they may need quickly and easily.
Ashley is a frequent volunteer at her local primary school and is also co-founder of the Guildford Baby Bank, a networking group established to support all parents and carers within Guildford & its environs. She believes strongly in the value of education and lifelong learning.
Jo Jones, Director of ITT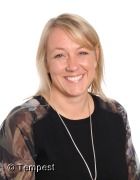 Joanna is the Director for Initial Teacher Training (ITT) and since joining the trust has supported graduates into the teaching profession. Joanna has twenty-five years of experience teaching and leading primary schools in London and Surrey. In more recent years she has also worked as an NPQH assessor and facilitated the work of Surrey's Primary Headteachers' Phase Council.
Lynsey Filby, Secondary Course Facilitator
Lynsey is the Secondary Course Facilitator for George Abbot SCITT and joined the team in 2012. Previously, Lynsey worked within the field of Human Resources for the private and public sector and is a member of the Chartered Institute of Personnel and Development. She also holds a Business Studies and Social Policy degree.
In her role, Lynsey facilitates the organisation of the Secondary SCITT programme including recruitment, provides pastoral support and advice to trainees and co-ordinates the financial management of the SCITT.
Gerry Newman, Primary Course Facilitator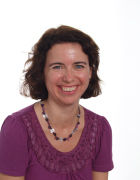 Gerry joined George Abbot School in 2010 as the Teaching School Administrator and moved into the SCITT Team in 2014. In her role as Primary Course Facilitator, she is responsible for the organisation of the Primary SCITT Programme and provide pastoral support for the Primary Trainees.
School Business Managers
An operations group, headed by the CFO, comprises the business managers and bursars of the member schools, plus appropriate co-opted professionals. Its responsibilities include ensuring that all schools are financially viable, examining and progressing synergies across the trust and ensuring services, such as HR and payroll, are effectively run and monitored.
| | |
| --- | --- |
| School | School Business Manager |
| Boxgrove Primary School | Ian Dickinson |
| Fullbrook School | Peter Torrance |
| George Abbot | |
| Guildford County School | Mark Cheesman |
| Guildford Grove Primary School | Anne Benson |
| Kings College Guildford | |
| Loseley Fields Primary School | Anne Benson |
| Northmead School | Deborah Cole |
| Pirbright Village School | Helana Muller |
| Sandfield Primary School | Jane Cregan |
| Shalford Infant & Nursery School | |
| Stoughton Infant School | Simone Ralph |